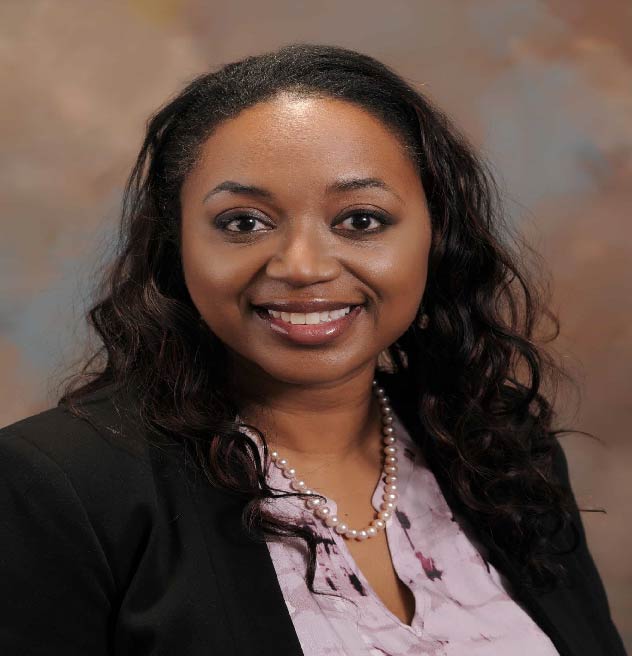 REGIONAL HEALTH WELCOMES GENERAL SURGEON DR. JANIE MYERS
Regional Health and Terre Haute Regional Hospital welcome Janie Myers, DO, general surgeon to Terre Haute.
Dr. Myers received her Bachelor of Science in Chemistry from Spelman College in Atlanta, Georgia, and completed her medical training at Philadelphia College of Osteopathic Medicine in Philadelphia, Pennsylvania.
She completed her residency in general surgery at Loyola University Medical Center and Midwestern University/St. James Hospital, both in Chicago. She also completed an advanced laparoscopic fellowship at St. Joseph Hospital in Tacoma, Wash.
Dr. Myers is board-certified in general surgery by the American Board of Osteopathic Surgery and is a Fellow of both the American College of Surgeons (2016) and the American College of Osteopathic Surgeons (2010).
She is very active in industry organizations - serving as a member of the American Osteopathic Association (AOA) and the American College of Osteopathic Surgeons (ACOS). She is the current Chair for General Surgery and Board of Governors at ACOS and continues to be active as a member of other ACOS national committees.
Her clinical areas of interest include minimally invasive procedures and robotic techniques, and specializes in breast diseases and conditions.
When not caring for her patients, Dr. Myers enjoys spending time with her family, reading and traveling. She is welcoming new patients and referrals, and is excited to be part of the Terre Haute and Regional Health community.
News Related Content