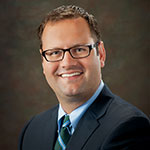 More experts. Less anxiety.

Fast. Close. Expert ER Care.
When you have serious symptoms, don't wait to get the help you need.
Maternity Care
Terre Haute Regional Hospital is recognized for providing pregnancy and birth services that meet the highest standards of care.
Orthopedic and Spine Care
Don't let fear of a painful recovery or the thought of missing out keep you from living your best life.
Terre Haute Regional Hospital Blog
---