Meet Our Administrative Team
Mark Casanova – CEO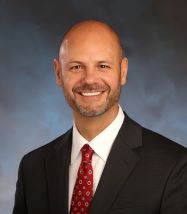 Mark Casanova joined Terre Haute Regional Hospital in January 2021. Casanova comes to Regional from Texas, where he has served as president of CHRISTUS Spohn Hospital Christi-South in Corpus Christi for the past nine years.
He was born and raised in New Orleans, started his career as a Respiratory Therapist, and progressed through the management ranks at Health South and Baptist Health Memorial in Memphis, Tennessee.
Casanova received his undergraduate degree in cardiopulmonary science from Louisiana State University, and his Masters in Health Administration from the University of Memphis.
During his career, Mark has had a successful track record for leading quality improvement, patient, physician, and employee engagement, physician recruitment, and developing clinical service lines.
Lindsay Stergar – COO
Terre Haute native Lindsay Stergar has been named Chief Operating Officer of Terre Haute Regional Hospital.
Lindsay is an outstanding healthcare leader who has spent over 20 years with HCA Healthcare," said Nathan Vooys, Regional's Chief Executive Officer. "We are excited that Lindsay has chosen to bring her talents for program development, physician relationships, and operational excellence back to Terre Haute, where she was raised and began her career.
Stergar comes to Regional from HCA's Continental Division based in Denver where she served as the Vice President of Cardiovascular Services. Prior to her latest role, Stergar held a variety of facility-based, Division and corporate roles in Nashville and Denver.
Stergar holds nursing degrees from Indiana State University, and completed her Master of Business Administration in Health Care Administration from Regis University in Denver. She began her career in nursing at Union Hospital in Terre Haute.
"I am thrilled to be back serving the Wabash Valley alongside the impressive team at Terre Haute Regional Hospital," said Stergar. "Regional has an excellent team committed to providing the highest quality service to our communities."
Stergar is joined by her husband, Trever, also a Terre Haute native and their son, Angus.
---
Jeff Chilson – CFO
Jeff Chilson became the Chief Financial Officer at Terre Haute Regional Hospital, in August 2019.
He joined HCA Healthcare-affiliate Parkridge Health System in 2015 where he served as Market Vice President of Finance, a four hospital market in Chattanooga, Tennessee.
Prior to joining HCA Healthcare, Chilson served as CFO for several non-HCA facilities in Pennsylvania and Colorado.
Chilson is a Certified Public Accountant and has an MBA from the Crummer graduate school of business at Rollins College, Winter Park, Fla. and undergraduate degree in business administration - accounting from Southern Adventist University, Collegedale, Tennessee.
---
Katrina Pender – CNO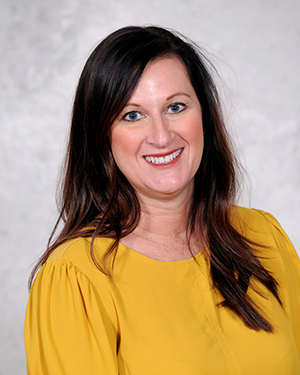 Katrina Pender was appointed the Chief Nursing Officer at Terre Haute Regional Hospital in March, 2021. A Terre Haute native, she holds degrees from Indiana State and Indiana Wesleyan universities.
Katrina has spent her entire nursing career of 20+ years in the community, and has been with Terre Haute Regional Hospital since 2007, when she joined the hospital to launch Regional's hospitalist program.
Since that time, she has held several leadership positions at the hospital, most recently as director of the behavioral health program. Prior to that, she was director over Regional's medical and surgical units and oversaw house supervisors, flex pool and bed management. She also served as a master trainer for provider training of physician electronic health records.
She has been involved in numerous projects impacting hospital operations, including the hospital transition to a transfer center and the nurse call-light system install.