Meet Our Administrative Team
Nathan Vooys - CEO
Nathan Vooys joined Terre Haute Regional Hospital as Chief Executive Officer in March 2017.
He comes to Regional from Ocala, Florida, where he served as Chief Operating Officer at Ocala Health Systems. During his tenure, Ocala experienced rapid volume growth, deployment of several major capital expansion projects, the establishment of a Graduate Medical Education program, and the addition of a Level II trauma program.
Prior to Ocala he served as the COO at Santa Rosa Medical Center in Milton, Florida. Nathan received his Bachelors of Science from Vanderbilt University and his Master's in Business Administration from University of Southern California.
"I look forward to serving Terre Haute and the Wabash Valley and am honored to have been selected to lead such an outstanding healthcare facility. It's an exciting time at Terre Haute Regional Hospital and I consider myself fortunate to be a part of that," said Vooys. "Regional has an excellent team committed to providing the highest quality service to the communities it serves."
---
Angela Ellis - CNO
Angela Ellis, a native of Henderson, Kentucky, started as the Chief Nursing Officer at Terre Haute Regional Hospital in Terre Haute, Indiana, September, 2013.
Angela joined Terre Haute Regional Hospital as an RN in 2001. She has held a variety of positions including Charge Nurse, Assistant Nurse Care Manager of the Intensive Care Unit, and Manager of the Clinical Decision Unit & Intermediate Care Unit. In 2010, Angela accepted the role of Director of Patient Care Services to include 3E, IMC, Flex Pool, and House Supervisors, and in April of 2013, was accepted into HCA's CNO Development Program.
In addition to her responsibilities at Terre Haute Regional Hospital, Angela participates in a number of community fundraising efforts such as The Heart Walk and Relay for Life in the Wabash Valley. She is also dedicated to aiding in nursing recruitment efforts with community and state universities.
Angela graduated from Lincoln Trail State College in Robinson, Illinois with an ASN/RN in 1998. She earned an undergraduate degree in Nursing from Indiana Wesleyan University in Marion, Indiana in 2010 and a graduate degree in Management with a Health Care Administration focus in February 2013. Angela is a member of the American Organization of Nurse Executives, Indiana Organization of Nurse Executives and American College of Healthcare Executives.
---
Dustin Fosness – CFO
Dustin Fosness is Chief Financial Officer at Terre Haute Regional Hospital. Dustin joined HCA in February 2015 as the Associate CFO and Vice President of Finance at Henrico Doctors' Hospital, a 767-bed, 3-hospital system in Richmond, Virginia. Prior to that role, he served in a variety of finance and accounting positions at Fortune 500 companies in the Richmond area, including Dominion Energy and Anthem, Inc.
A native of Duluth, Minnesota, Dustin graduated from the University of Wisconsin-Superior in 2002 with a Bachelor's in Accounting. He later relocated to the east coast where he earned a Master's in Business Administration from the Robins School of Business at the University of Richmond in 2013.
---
Ajit Singh, M.D. – CMO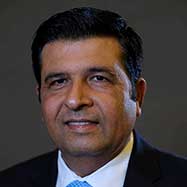 Ajit Singh, M.D. became the Chief Medical Officer (CMO) at Terre Haute Regional Hospital in July 2016. Prior to being named CMO, Dr. Singh was the director of Hospital Medicine at Regional for seven years. Before joining the hospital, Dr. Singh practiced Family Medicine and operated a dermatology practice in Terre Haute.
Dr. Singh completed his medical degree at Jawaharlal Institute of Postgraduate Medical Education & Research (JIPMER) in Pondicherry India. He also completed a Dermatology residency in India and a second residency in Family Medicine at Southside Hospital in Bayshore, New York.
Dr. Singh and his family reside in Terre Haute.
---
Jeremy Gallman – COO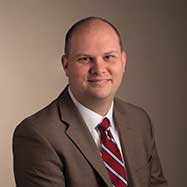 Jeremy Gallman is the Chief Operating Officer at Terre Haute Regional Hospital.
Gallman comes to Regional from Ocala Health in Ocala, Fla., a two-hospital system in HCA's North Florida Division, where he spent two years as Associate Administrator and held responsibility for key service lines across both the inpatient and outpatient settings.
Prior to his work at Ocala, Gallman spent five years as Assistant Vice President at North Florida Regional Medical Center in Gainesville, the flagship teaching hospital of HCA's Florida facilities, as well as nine years in leadership within the Carolinas HealthCare system in North Carolina.
A native of Charlotte, Gallman earned an undergraduate degree in Political Science from the University of North Carolina at Charlotte and a MBA-Healthcare Management from Western Governors University.