Computed Tomography (CT)
Computed Tomography (CT)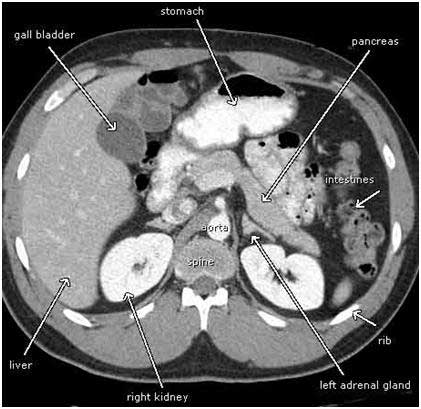 CT consists of a rotating X-Ray machine to obtain "slices" (like a loaf of bread) of the anatomy of concern. CT scans are used to diagnose many conditions. CT scans may be used to examine organ's size and shape, tumors, bone fractures, bleeding blood clots and evaluate many different diseases. A majority of our technologists have furthered their career by becoming a Registered Computerized Tomography Technologist.
Preparation for Examination
Your Physician or Imaging Services will inform you of specific instructions for preparations of CT
Inform your Physician or CT Technologist if you believe there is a chance of pregnancy
If your examination requires Intravenous (IV) Contrast Administration, you will be asked to complete a questionnaire, you may need specific blood work done prior to administration
If your examination requires Oral Contrast Administration, you will be given specific instructions when to drink your contrast
Examination Description
The examinations can vary in time from 10 minutes to more than an hour, depending on the area of concern. The technologist will place you on a table with a small pad. The table will move automatically through a "big doughnut" looking machine. Some scans require you to hold your breath, the technologist will instruct you. An IV will be needed for the contrast administration if required for your examination. If you have any questions, please contact the Imaging Services Department at 812-237-1625.