Meet Our Administrative Team
Mary Ann Conroy - CEO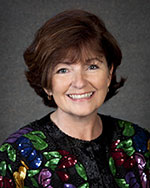 Mary Ann Conroy joined the Regional Hospital family as CEO on December 1, 2011. In addition to her extensive executive experience, Mary Ann has a strong clinical background, with undergraduate and graduate degrees in nursing, and she has demonstrated a wonderful ability to collaborate effectively with physicians and staff, foster an environment of clinical excellence, and embrace a leadership role in the community.
Mary Ann comes to Regional Hospital from Englewood Community Hospital, a 100-bed HCA facility on Florida's Gulf Coast, where she served as president and CEO. She has also held positions as COO of Community Hospital of New Port Richey, another HCA facility in Florida; VP of patient services and CNO of St. Joseph Hospital in Kirkwood, Missouri; VP of operations and CNO of Missouri Baptist Medical Center in St. Louis; and assistant administrator and CNO of St. John's Hospital in Springfield, Illinois.
---
Angela Ellis - CNO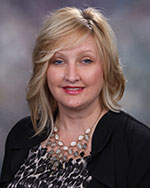 Angela Ellis, a native of Henderson, Kentucky, started as the Chief Nursing Officer at Terre Haute Regional Hospital in Terre Haute, Indiana, September, 2013.
Angela joined Terre Haute Regional Hospital as an RN in 2001. She has held a variety of positions including Charge Nurse, Assistant Nurse Care Manager of the Intensive Care Unit, and Manager of the Clinical Decision Unit & Intermediate Care Unit. In 2010, Angela accepted the role of Director of Patient Care Services to include 3E, IMC, Flex Pool, and House Supervisors, and in April of 2013, was accepted into HCA's CNO Development Program.
In addition to her responsibilities at Terre Haute Regional Hospital, Angela participates in a number of community fundraising efforts such as The Heart Walk and Relay for Life in the Wabash Valley. She is also dedicated to aiding in nursing recruitment efforts with community and state universities.
Angela graduated from Lincoln Trail State College in Robinson, Illinois with an ASN/RN in 1998. She earned an undergraduate degree in Nursing from Indiana Wesleyan University in Marion, Indiana in 2010 and a graduate degree in Management with a Health Care Administration focus in February 2013. Angela is a member of the American Organization of Nurse Executives, Indiana Organization of Nurse Executives and American College of Healthcare Executives.
---
Andrea Gwyn – COO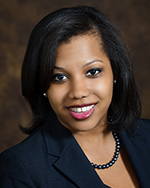 Andrea Gwyn is Chief Operating Officer at Terre Haute Regional Hospital. She joined Regional from TriStar Centennial Medical Center in Nashville, where she served Associate Chief Operating Officer for two years.
Prior to her work at TriStar Centennial, Gwyn was in HCA's corporate office as a Performance Improvement Manager, where her talents were aligned with improvement opportunities throughout the HCA enterprise. She has also held leadership positions at Rose Medical Center in Denver and at Virginia Commonwealth Health System in Richmond.
A native of Richmond, Virginia, Gwyn earned an undergraduate degree in Business Administration from the Robins School Business at the University of Richmond, and a Master of Health Administration from Virginia Commonwealth University.
---