Meet Our Administrative Team
Mary Ann Conroy - CEO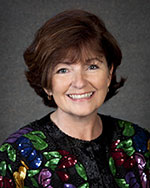 Mary Ann Conroy joined the Regional Hospital family as CEO on December 1, 2011. In addition to her extensive executive experience, Mary Ann has a strong clinical background, with undergraduate and graduate degrees in nursing, and she has demonstrated a wonderful ability to collaborate effectively with physicians and staff, foster an environment of clinical excellence, and embrace a leadership role in the community.
Mary Ann comes to Regional Hospital from Englewood Community Hospital, a 100-bed HCA facility on Florida's Gulf Coast, where she served as president and CEO. She has also held positions as COO of Community Hospital of New Port Richey, another HCA facility in Florida; VP of patient services and CNO of St. Joseph Hospital in Kirkwood, Missouri; VP of operations and CNO of Missouri Baptist Medical Center in St. Louis; and assistant administrator and CNO of St. John's Hospital in Springfield, Illinois.
---
Angela Ellis - CNO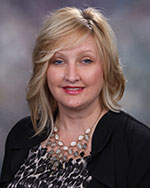 Angela Ellis, a native of Henderson, Kentucky, started as the Chief Nursing Officer at Terre Haute Regional Hospital in Terre Haute, Indiana, September, 2013.
Angela joined Terre Haute Regional Hospital as an RN in 2001. She has held a variety of positions including Charge Nurse, Assistant Nurse Care Manager of the Intensive Care Unit, and Manager of the Clinical Decision Unit & Intermediate Care Unit. In 2010, Angela accepted the role of Director of Patient Care Services to include 3E, IMC, Flex Pool, and House Supervisors, and in April of 2013, was accepted into HCA's CNO Development Program.
In addition to her responsibilities at Terre Haute Regional Hospital, Angela participates in a number of community fundraising efforts such as The Heart Walk and Relay for Life in the Wabash Valley. She is also dedicated to aiding in nursing recruitment efforts with community and state universities.
Angela graduated from Lincoln Trail State College in Robinson, Illinois with an ASN/RN in 1998. She earned an undergraduate degree in Nursing from Indiana Wesleyan University in Marion, Indiana in 2010 and a graduate degree in Management with a Health Care Administration focus in February 2013. Angela is a member of the American Organization of Nurse Executives, Indiana Organization of Nurse Executives and American College of Healthcare Executives.
---
Tim Prestridge – Chief Operating Officer and Ethics and Compliance Officer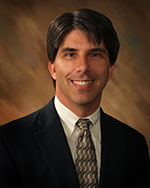 Tim Prestridge originally joined Terre Haute Regional Hospital in July 2010 as the Chief Financial Officer and Chief Staffing Officer. In October 2012, he transitioned to his new role as COO and ECO. Originally from Nashville, Tennessee, Prestridge earned his bachelor's degree with a double major in Finance and General Business from Austin Peay State University and his MBA from Shorter College. He is currently a Fellow with the American College of Healthcare Executives and a graduate of Leadership Wabash Valley program associated with the ISU Foundation.
Prestridge joined Regional Hospital most recently from Alleghany Regional Hospital in Southwest Virginia, also an HCA hospital. At Alleghany, Prestridge served from June 2007 until July 2010 as the CFO and Chief Staffing Officer with responsibilities over accounting, medical records, revenue integrity, case management, supply chain, information systems and patient account services. Prior to serving at Alleghany, Prestridge served as the CFO and Chief Staffing Officer at HCA's Polk Medical Center in Cedartown, Georgia beginning in 2002. Altogether, Tim has served with the Hospital Corporation of America (HCA) for more than 18 years in various roles.
---
Jeff Daneff - CFO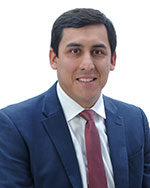 Jeff Daneff joined Terre Haute Regional Hospital as Chief Financial Officer in April, 2015. A native of Omaha, Neb., Daneff earned his bachelor's degree with a double major in Finance and Economics from Creighton University, where he was also a member of the Creighton Bluejays Baseball Team. In the fall of 2015, he will complete master's degrees from Creighton in the following competencies: Master of Business Administration, Master of Finance, and Master of Business Intelligence & Analytics.
Before joining HCA and Terre Haute Regional, Jeff served as the Assistant Chief Financial Officer/Controller at Oro Valley Hospital and Northwest Medical Center in Tucson, Ariz., part of Community Health System, Inc. (CHS). Prior to this position, Jeff held financial leadership positions with Alegent Creighton Health System, a member of Catholic Health Initiatives (CHI), and external to healthcare, with TD Ameritrade and Renaissance Financial.
Jeff is a Certified Revenue Cycle Representative (CRCR), Level II CFA Candidate, and in the certification process for Public Accountancy (CPA). He also serves on the board of directors for the National Alopecia Areata Foundation and the Rancho Vistoso Homeowners Association.